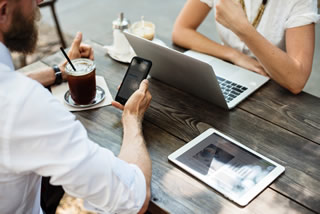 Professional Capabilities
Ready Solutions provides a broad range of professional consulting services. Ready Solutions can provide expertise in numerous information technology platforms; management analysis including development or refining of organizational structure, policies and practices; market research to help develop product development strategies and supply chain strategies; professional training to develop effective communication and presentation skills and effective leadership styles
Ready Solutions also provides a variety of multimedia consulting services including web site design and implementation, multimedia presentations, video capabilities, musical production, audio-visual and lighting support. Ready Solutions will work with internal or external customers to briefs, requirements and project progress making technical recommendations, producing, demonstrating and receiving feedback about ideas, creating multimedia designs with animators, programmers, writers, video producers, sound engineers and artists, developing and using skills and expertise in appropriate design packages such as Photoshop, In Design and After Effects, keeping up-to-date with technological and software developments, and testing products for errors and making revisions.
Learn More
Multimedia Production Capabilities
Our strengths are flexibility, creativity, interdisciplinary expertise and innovation. We work professionally, quickly and efficiently – always at the highest level, delivering high production value for your production. Our team of talented and highly experienced professionals know how to achieve the very best results on time and within your budget, every time.
Ready Solutions produces commercial, entertainment, corporate and instructional media. We handle concept development, writing, graphics, web / mobile programming, 3D, audio, video and film. We produce self-published and contracted media projects across industries and in any format. In addition to content development and content creation, we offer a full range of publishing services including manufacturing, distribution, construction, legal and accounting.
Learn More
Multifaceted Ready Solutions Capabilities
Leverage our expertise in learning, recognizing and implementing changes and solutions
that position our clients to take advantage of newer and innovative technologies.